MUSIC CLASS ONLINE - Indian Classical Music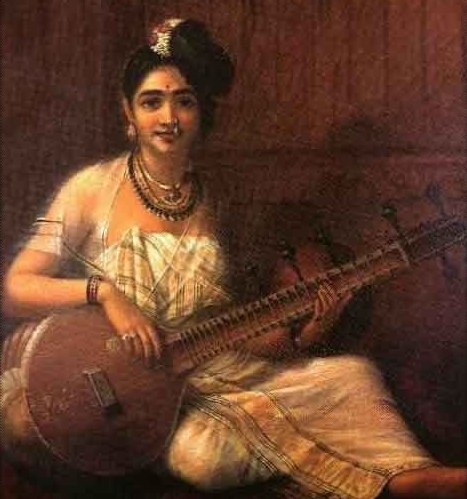 Music Class Online : Divya music offers regular Indian classical vocal music learning classes and online Indian classical vocal music lessons. The regular and online vocal music classes are offered for learning the Indian classical music (Shastriya sangeet) and the Indian semi – classical music – Light classical music (Sugam sangeet). Music was first formalized in India in connection with preserving the sruti texts, primarily the four Vedas, which are seen as 'apaurasheya' (divine voice texts – not created by man). Indian classical vocal music is divided into two categories: Hindustani (North Indian style of music) and Carnatic (South Indian style of music). Hindustani music & Carnatic music are the two main poles of classical Indian music. The central notion in both these systems is that of a melodic mode or raga, sung to a rhythmic cycle or tala. Both music styles have the same origin & sources according to ancient scriptures but they have many differences too.

Music Class Online : Hindustani vocal music
---
Hindustani vocal music – Shastriya sangit or the north Indian style of Indian classical music is practiced throughout the northern Indian subcontinent.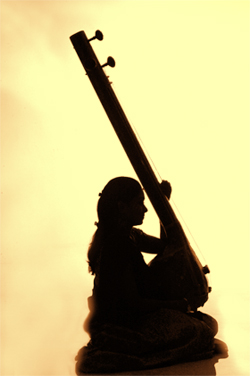 It is a tradition that originated in Vedic ritual chants and has been evolving since the 12th century, primarily in what is now North India, Earlier, Hindustani vocal music was not available to everyone and was confined to high society people like the ruling, administrative and business class only but because of two musicians & scholars: V. N. Bhartkhande & V.D. Paluskar, today it easily available to the common man. One possible classification of ragas is into "melodic modes" or "parent scales", known as thaats, under which most ragas can be classified based on the notes they use. Thaats may consist of up to seven scale degrees, or swara. Hindustani classical musicians name these pitches using a system called Sargam, the equivalent of the Western movable dosolfege.

Hindustani Instrumental music - A typical Hindustani classical vocal concert will generally have following musical instruments as accompaniment – the popular Indian music instruments in Hindustani classical music and Light classical music: Percussion instruments –Tabla and Pakhwaj. The Wind instrument – Flute – Bansuri and Shehnai, . The Reed instrument – Harmonium. The String instruments – Sitar, Sarod, Surbahar, Veena, Tanpura, Sarangi, Violin and Santoor.

The Hinduastani classical music concepts: Shruti, Swara, Alankar, Raga, Tala, Thaat and Gharana. The Generes - Hindustani Classical: Dhrupad, Dhamar, Khyal, Tarana, Sadra and Semi classical: Thumri, Dadra, Qawwali, Ghazal, Bhajans (devotional), Chaiti, Kajri. The Thaats: Bilaval, Khamaj, Kafi, Asavari, Bhairav, Bhairavi, Todi, Purvi, Marwa and Kalyan.


Music Class Online : Carnatic Vocal Music
---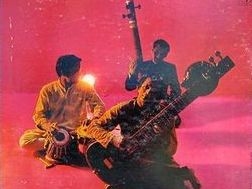 The origin of Caranatic music dates back to around the 15th and 16th century AD. Carnatic music (original name is Karnataka music) is a system of music associated with the southern part of India and the style is followed largely in four south Indian states of Andhra Pradesh, Karnataka, Kerala & Tamil Nadu. Caranatic classical music is mostly vocal unlike Hindustani classical music. There are 72 basic scales on the octave and constitutes a rich variety of melodic motion. The basic form of a song is monophonic in variation.

Carnatic Instrumental music - A typical Carnatic Kachcheri (Vocal concert) – Karnatik vocal (Karnataka vocal) will generally have the following musical instruments as accompaniment - the popular Indian music instruments in Carnatic Music: Percussion instruments – Ghatam, Morsing, Mridhangam and Tabla. The Drone instrument – Thampura. The Wind instrument – Flute - Bansuri. The Reed instrument – Harmonium. The String instrument – Veena and Violin.

Music Class Online - Divya Music offers regular singing classes for learning Hindustani classical vocal music online and Carnatic vocal music online under expert guidance of the experienced senior Indian Hindustani vocal teachers online and the best, famous Carnatic Vocal Music teachers online – top Hindustani classical gurus and top Carnatic music gurus in India. Online Hindustani classical vocal and Carnatic vocal music course lessons offered by Divya Music, online music learning courses offers live, real time, one –on - one online Carnatic music classes and Hindustani vocal music lessons – online web learning sessions with the senior Carnatic Music Guru and Hindustani vocal Guru from India.

Online Hindustani vocal music and Online Carnatic vocal music - Indian vocal music training and educational courses are available at Divya Music for university, college & school students in India with highly experienced faculty of renowned senior Indian vocal music teachers and options to select a hobby music course in the curriculum and a complete well defined syllabus for a promising career in vocal music.

Divya school of music offers Indian music lessons online - Hindustani classical vocal music lessons online, Light semi classical singing classes, Carnatic music lessons online and musical instruments lessons online. Flexible online music class schedules for global music students & non-resident Indians (NRI) living in USA, UK, Canada, Australia, Malaysia, Singapore, South Africa, Mauritius, Kenya, Fiji, Philippines, New Zealand, Netherlands, Thailand & other countries in Europe, Africa, Asia, Middle East & South America.

Divya Music offers special vocal music classes to learn singing – Carnatic vocal, Hindustani vocal – classical vocal and Light classical vocal – Ghazal, Bhajans etc. Divya Music - one of the best music schools in India, conducts regular and online vocal music classes for Certificate level hobby courses, Diploma courses, Bachelor degree courses, Masters degree courses and doctorate music courses in vocal music - classical vocal, light classical vocal and Rabindra Sangeet etc. During learning the theory and practice of vocal music at Divya Music, a vocal music course student learns about Indian classical music - knowledge of Indian classical vocal music, sound and its origin, scales, notes (notations), work of noted Indian classical musicians of the world, many Ragas and Raga based musical compositions, Talas (teen taal etc.), Rhythms, Alankars, classical and light classical compositions etc.

ONLINE AND REGULAR VOCAL MUSIC LESSONS AVAILABLE IN THE FOLLOWING CATEGORIES –
Hobby, Certificate, Diploma, graduation and post graduation level online vocal music courses in:
Hindustani Classical vocal - Bhartiya Shastriya Sangeet Gayaki, Carnatic vocal music, Western classical vocal, Western popular vocal, Indian Light classical vocal - Sugam Sangit - Ghazals, Bhajans, Spiritual Chants, Rabindra Sangeet, Indian Folk lessons - Lok Geet, Gurbani Shabad Kirtan.
DM Live Core - ONLINE MUSIC CLASSES by Divya music school offers the top rated online music learning with the following unmatched features:

• Top Qualified, best experienced Professional music teachers from all over the world
• Live, one on one, real time interactive online music lessons for students of all levels
• Flexible time schedules of the online music class lessons for international students
• Well defined curriculum for all levels of learning, developed by the global music experts
• Advanced music E-books learning content & music practice (Riyaaz) tools for all levels
• Save on travel time and the cost of travelling to the music teacher / music school
• Safe & convenient option for kids, children, women and elderly to learn music online
• Affordable, low cost price music learning fees for the best online music class lessons
• Convenience and comfort of learning music at home as a private music class lessons
• Online music lessons for beginner, intermediate & advanced levels of learning music
• Join the appropriate level music classes after individual evaluation & the expert opinion
• Private and group online music classes for all age groups and music learning levels
• Learn with top rated Divya Music school, a global music school with international faculty
• Get music expert opinion feedback on the performance with the improvement tips
• Multilingual online music class options to learn Indian vocal & Indian Musical Instruments
• Online music lessons in English / Regional Languages for Non Resident Indians - NRIs
• Better consistency & concentration, least missed classes due to flexible online classes


You are welcome to contact Music Class Online at : divyamusic@yahoo.com